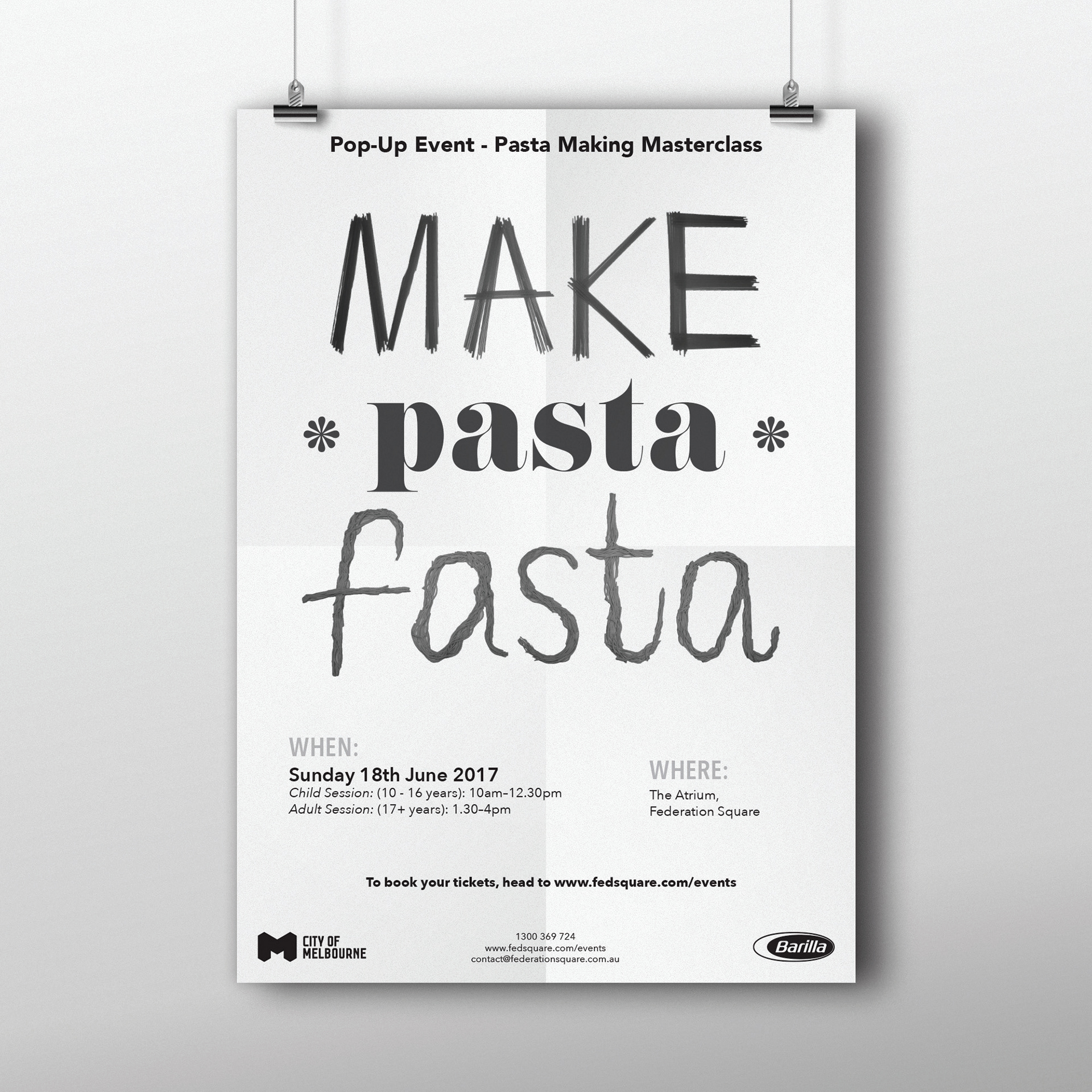 Black & White Typography based Street Press Poster for a pop-up event.
 
Experimenting with pasta to create the main type was a fun experience, which made for the poster to become more interesting and reflect the event itself. Using only type to advertise an event made the outcome more creative and 'outside the box.'

Also, with a matching folded A6 brochure to advertise the event in stores, cafes etc in the area.