Creating invitations and event stationery is something I really love doing. Especially when people I know come to me wanting to create something for their special event - in this case, it was a 21st birthday.
Her theme was 'a touch of pink' and she wanted her chosen pale pink colour to be the main element of the invitation. She wanted something pretty & delicate but most of all, it had to have the pale pink.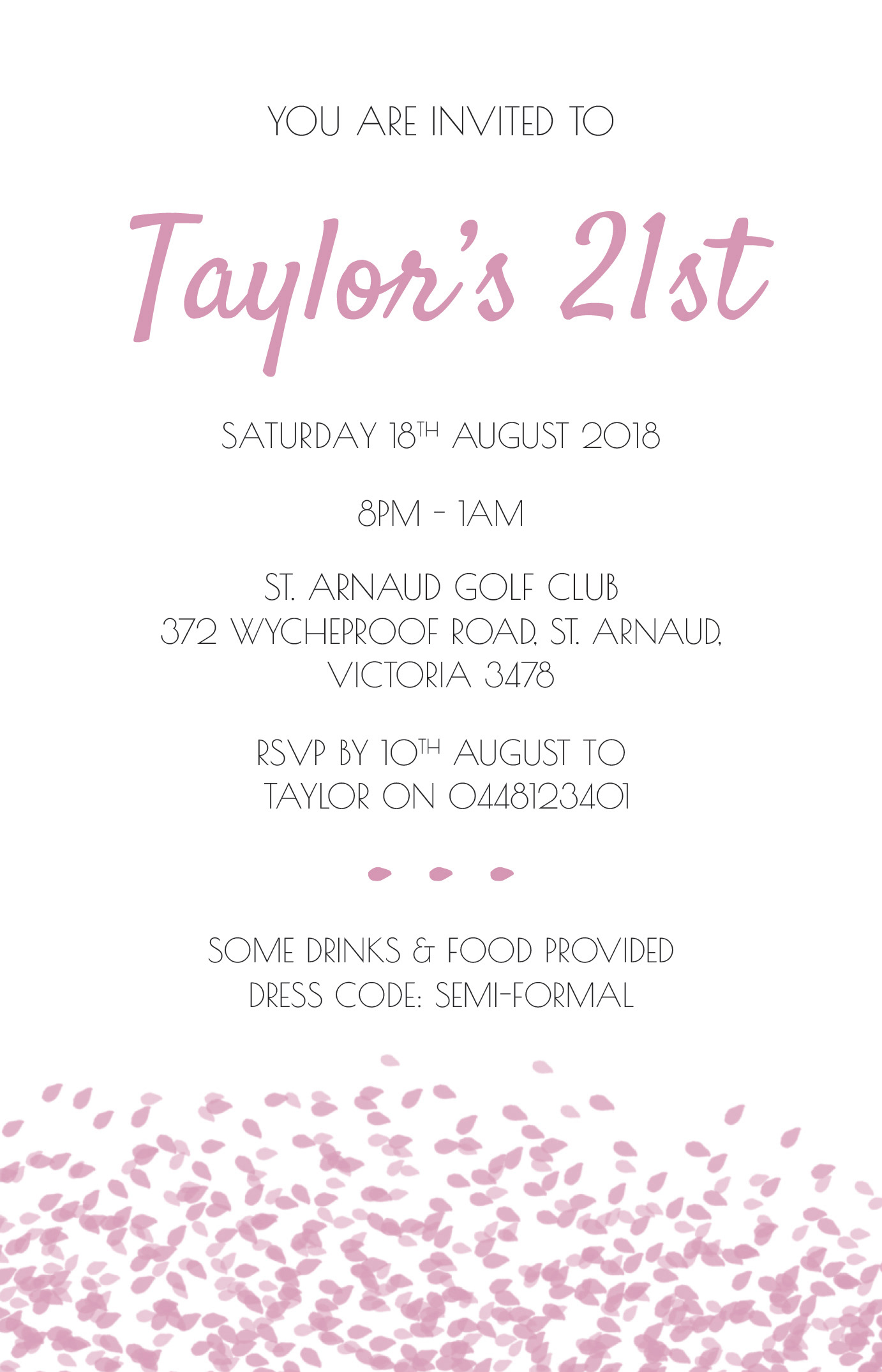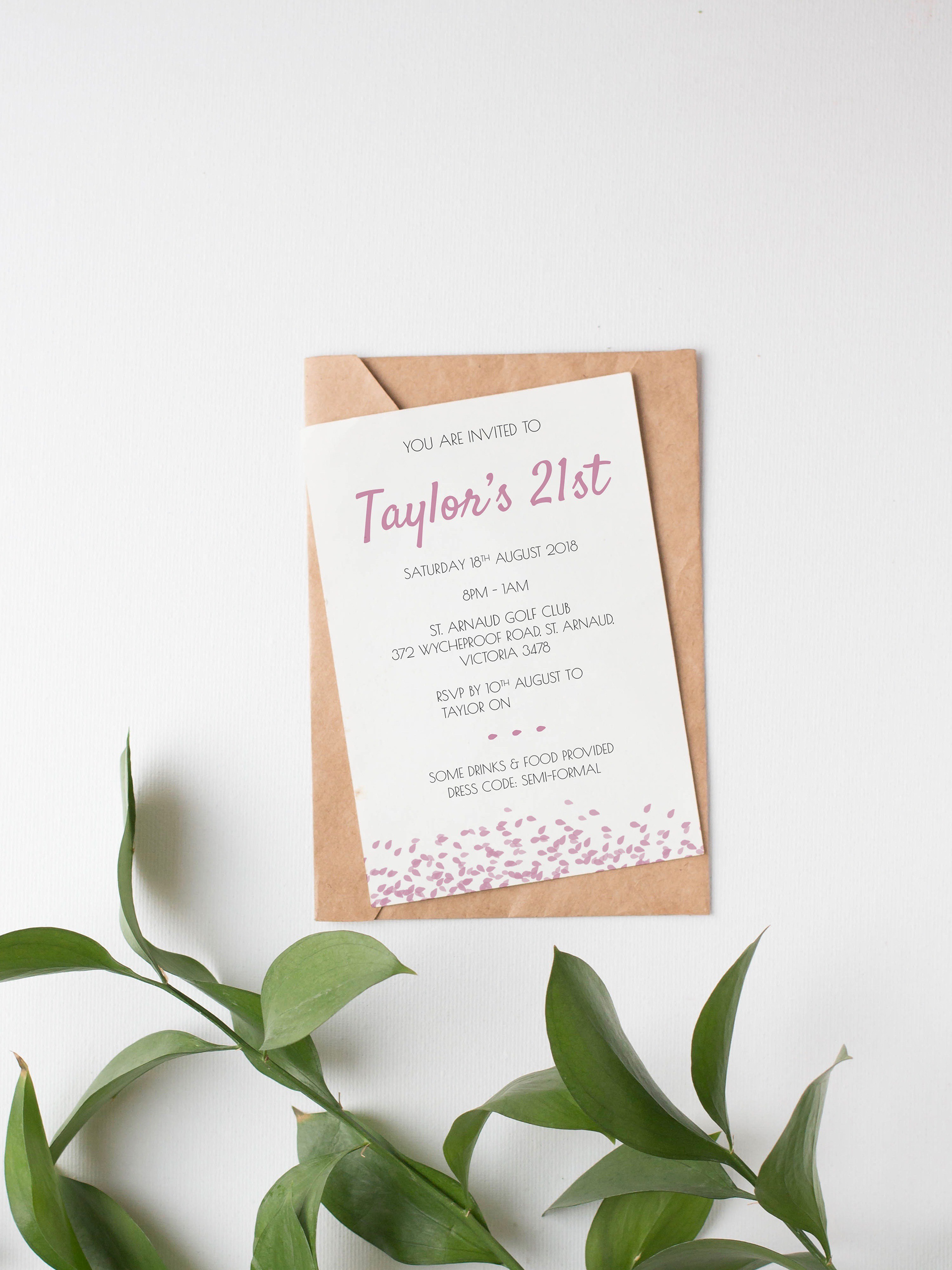 Helen's 70th - 2018
My last client job for 2018 was for (another) Helen looking for custom designed invitations for her upcoming 70th birthday. She loved peonies & roses and wanted these featured including a special quote that she holds close to her heart.

Seeing her face when I delivered them was so lovely and she couldn't wait to show them off! 
Please note: some information is blurred out for privacy reasons.