Alcohol Inks are possibly my favourite non-digital medium to play with. It is fun & whimsical, albeit tricky to control. The unpredictability of alcohol inks is what makes it so fun & creative and is also a great way to test my perfectionist tendencies. 
See below for my developing experiments with this medium.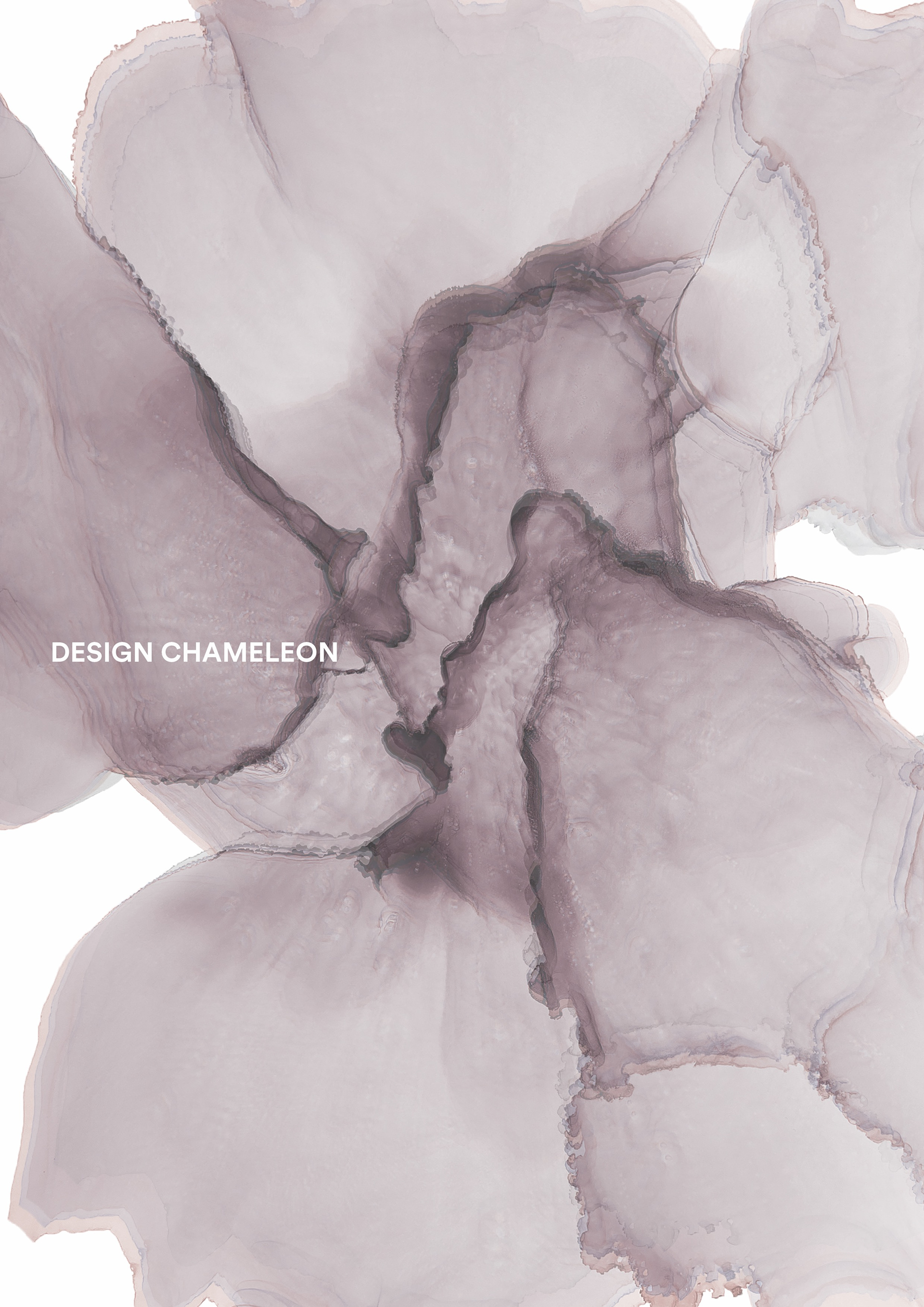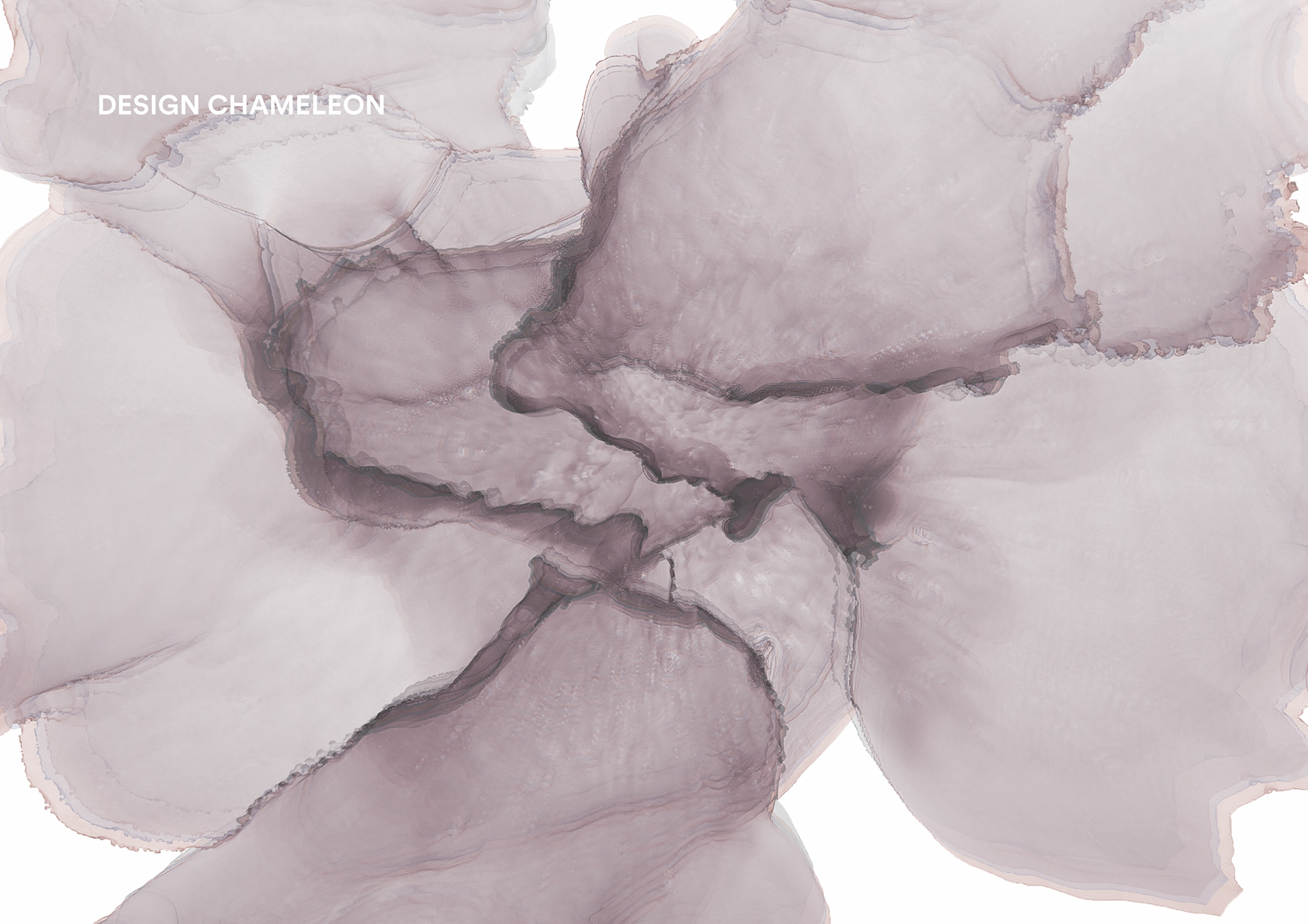 Above: Ink creations digitised and layered to create a trippy, 3D-like effect with the text 'Design Chameleon' over the top.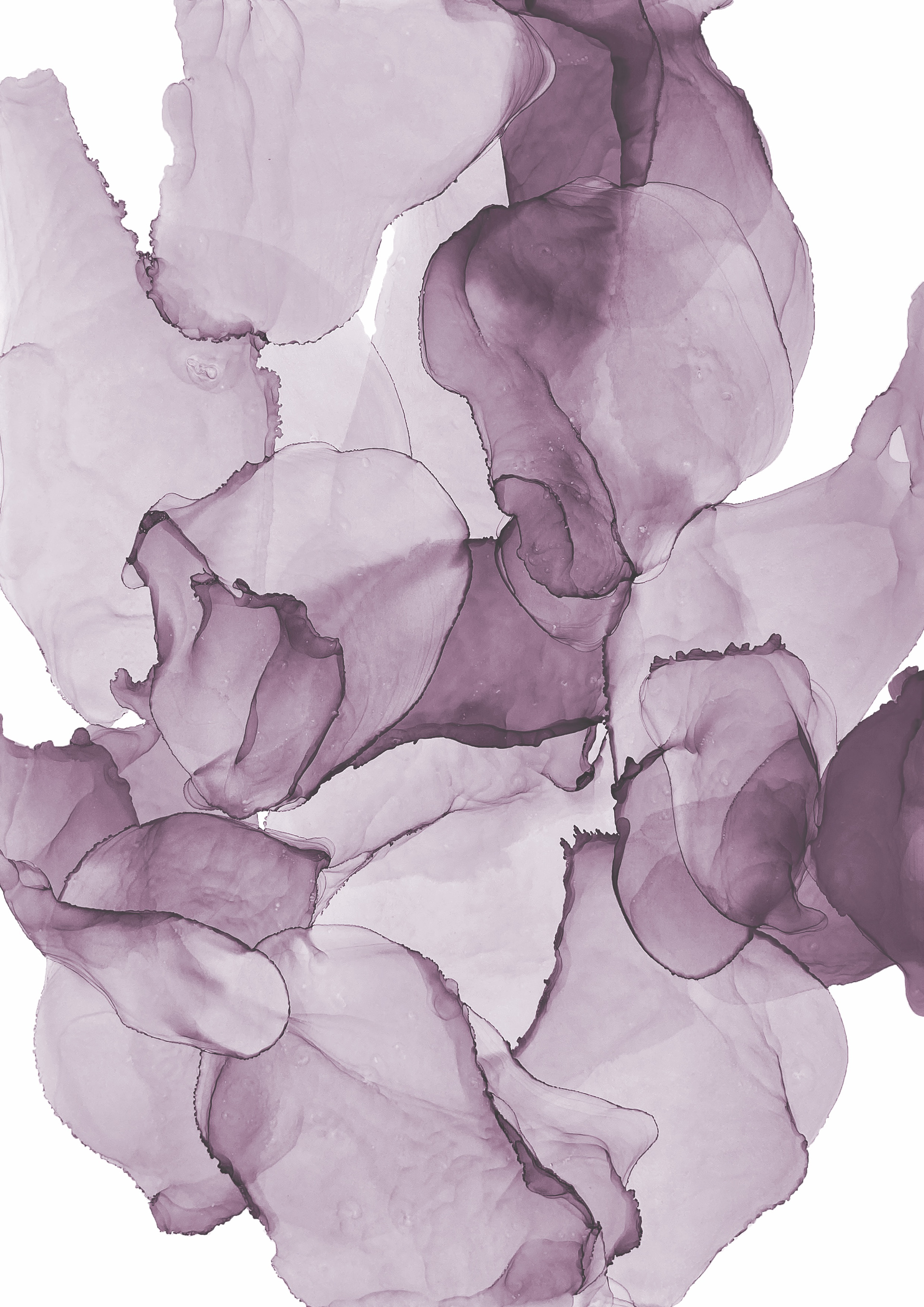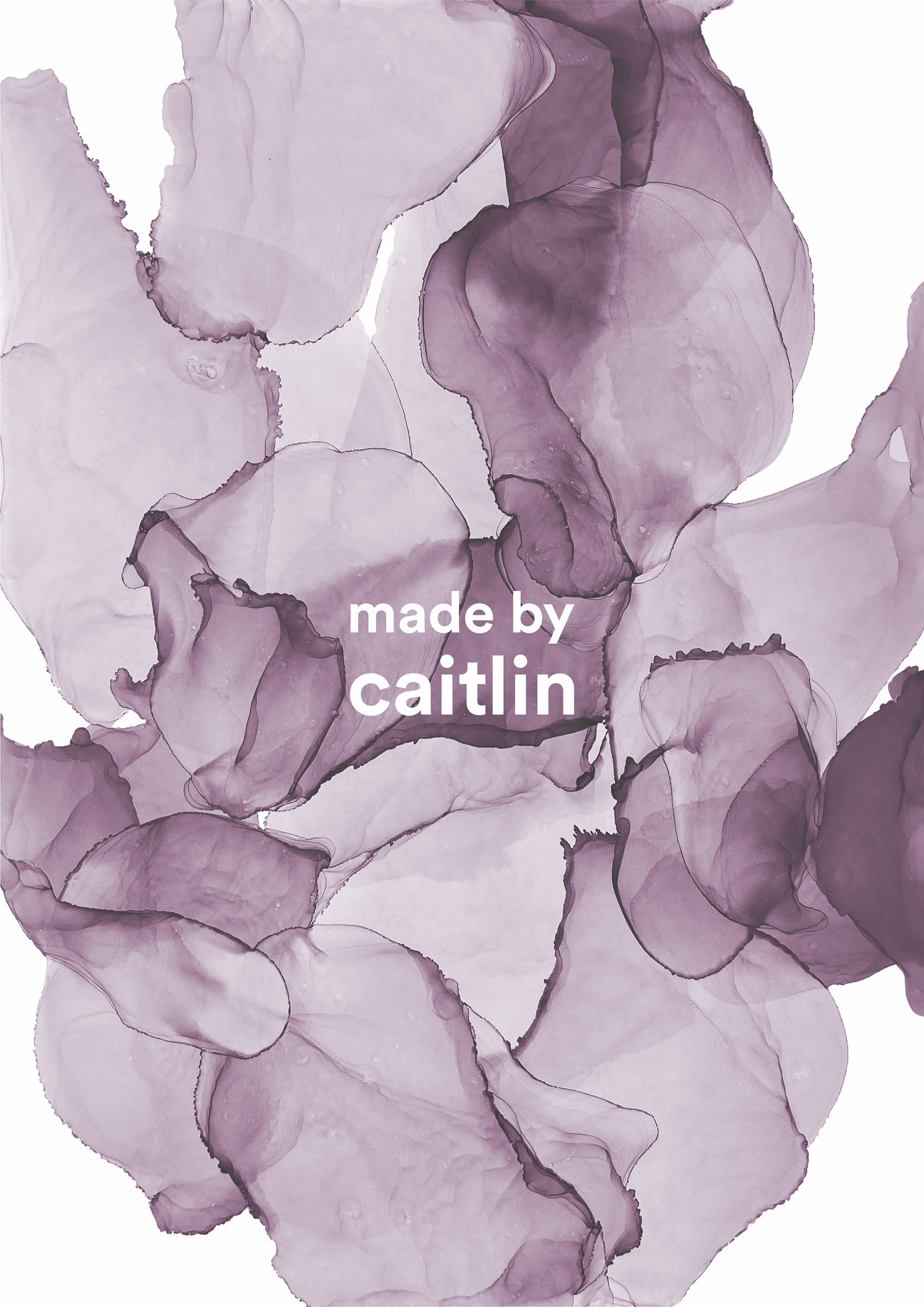 Above: Ink graphic created to represent 'made by Caitlin'. In our signature deep purple, the ink appears almost as if it was tulle blowing in the wind - light & delicate.